Our Strength
The Right People – are the company's most valuable asset. We believe it is the right people that has successfully established FITTERS today. Strong believers of our Human Resources strategy "Create an environment which is performance based, surrounded by high caliber, empowered, motivated employees, who also have fun doing the job"; we constantly strive to provide a conducive work environment with equal training and development opportunities for our people. Guided by this belief, we have begun a journey of continuous improvements.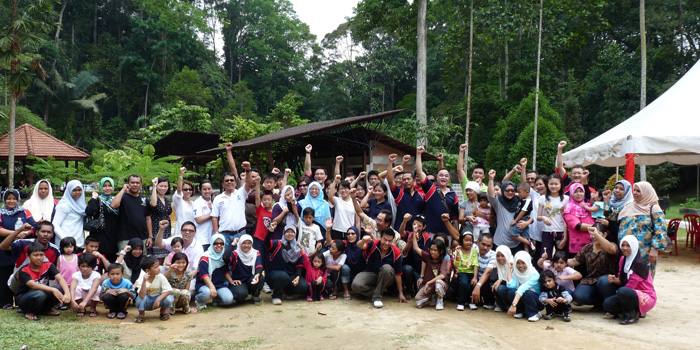 Information, Communications and Technology
As an IT-driven organization, we employ up to date Information, Communications and Technology infrastructure to cultivate a knowledge-based workforce to enhance efficiency & productivity.
FITTERS Sports Club - Let's have fun!
Effective communication and synergistic teamwork is the backbone of every successful corporation. Injecting elements of fun into the work place helps in boosting one's creative thinking skills – a quality much valued at FITTERS. And what better way to promote that than through a platform for employees to interact and create team spirit with one another!
The FITTERS Sports Club aims to cultivate a balanced and healthy lifestyle, while also fostering good interpersonal relationships among co-workers.. Regular badminton, futsal, bowling and ping-pong sessions, and social gatherings like annual dinners, family picnics and recreational trips are among the few activities the Club Committee organizes.
Photo Gallery
Chinese New Year Lunch Feb 2020
Chinese New Year Lunch Feb 2019
Sports Club Dinner Jul 2018
Chinese New Year Lunch Feb 2018
Chinese New Year Lunch Feb 2017
Sports Club Dinner Aug 2016
Chinese New Year Lunch Feb 2016
Sports Club Dinner April 2015
Chinese New Year Lunch Feb 2015
Sports Club Dinner Apr 2014
Chinese New Year Lunch Feb 2014
Chinese New Year Lunch Mar 2013
Sports Club Dinner Dec 2012
Sports Club Dinner Jan 2012
Sports Club Dinner
FRIM